AC drive and PLC panel with led mimic display for a Water Treatment Plant.
Electrical Distribution Board used in a steel plant to distribute electricity to various machine and departments
Electrical control panel for HVAC control with automatic control of fan speed (according to temperature), Humidity, and Fresh air. Controlled by AC Variable Frequency Drive, Programmable Logic controller by using SCADA & various sensors. Also, this panel is for outdoor purpose and the degree of protection is IP-56.
Main LT Panel with auto DG synchronisation and load sharing. This panel is handling total load of 2500 Kw and 2 DG with 1 Transformer.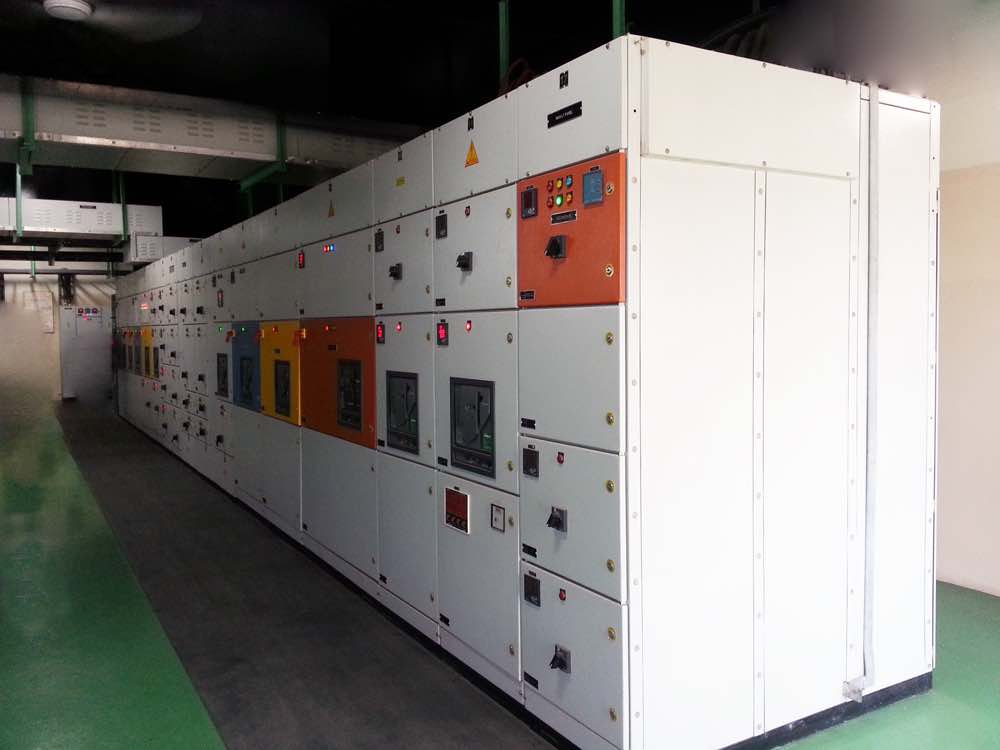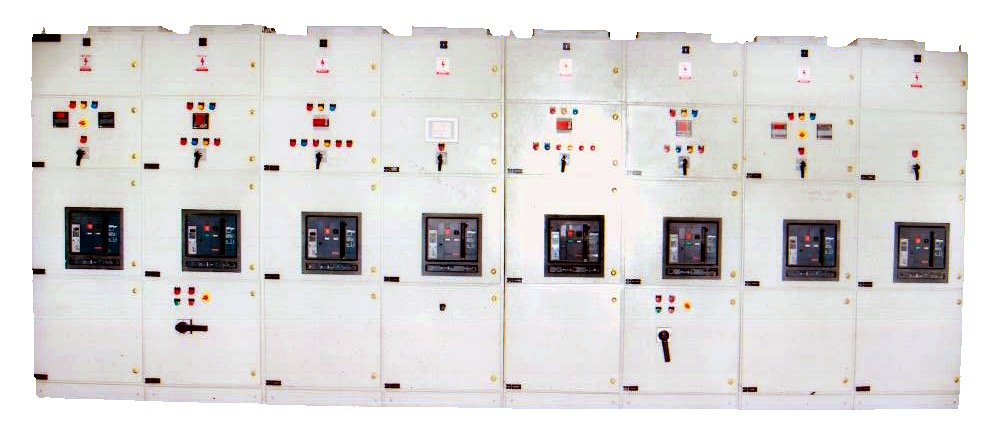 Main LT Panel with Automatic Power factor control and this panel is handling 3200 A, 4 DG of 1000 Kva each and 2 Nos. of Transformers of capacity 1600 Kva each. It has intelligent AMF Control System.
Power House set up in a Pharmaceutical company, This panel is handling a load of 6000 A, it consist of 2000 Kvar Automatic Power-factor control system,
This panel is handling total 6 Nos. of DG's of 1000 Kva – 4 Nos. and 500 Kva 2 Nos., 2 Nos. of transformers of 2500 Kva each, All the DG's are synchronised by DG synchronising system, this complete power house is virtually unmanned control.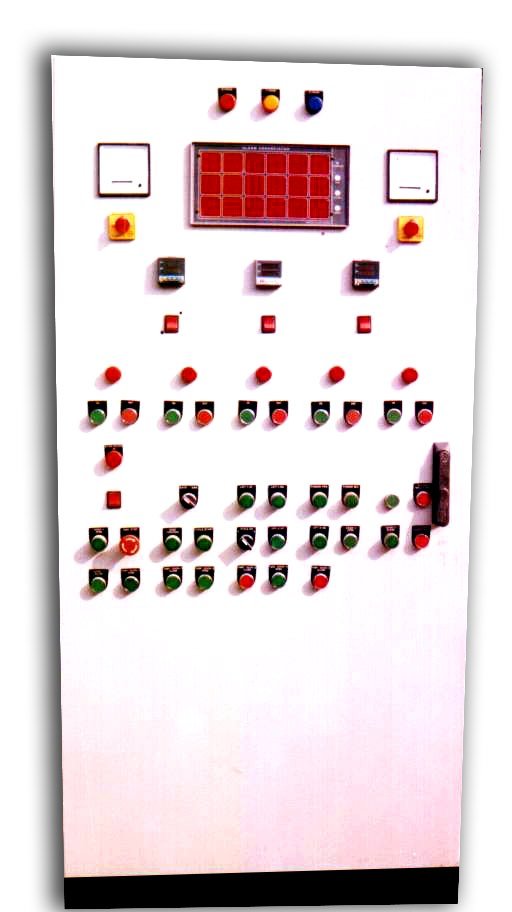 PLC based Electrical Control Panel supplied to control a gas fires furnace in a Aluminium Casting industry to control Gas fired furnace temperature automatically.